Chief Executive Officer – Joe Lopano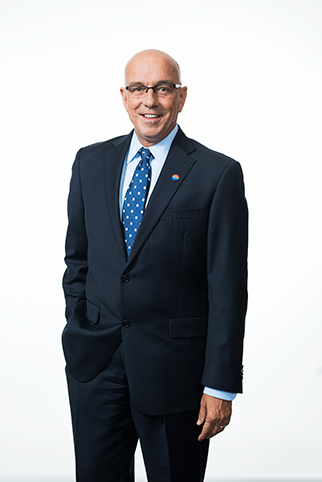 P.O. Box 22287
Tampa, FL 33622-2287
PH: (813) 870-8701 / JLopano@TampaAirport.com

Aviation Authority Chief Executive Officer Joseph W. Lopano reports to the Board of Directors.
Joe Lopano was appointed on January 1, 2011 as Tampa International Airport's Chief Executive Officer. A true visionary of the industry with more than 40 years of commercial aviation experience, he has led tremendous growth and service expansions at TPA. Prior to accepting the CEO role at America's Favorite Airport, he worked at the Dallas/Fort Worth Airport for 14 years as Executive Vice President for Marketing and Terminal Management and held leadership positions at Continental Airlines.
 
Lopano serves on the boards of the Tampa Bay Economic Development Council (2024 Chair) and the Hillsborough County Transportation Planning Organization. He is a member of the Tony Jannus Distinguished Aviation Society and a past Honorary Commander at MacDill Air Force Base. Lopano is a graduate of Leadership Florida Cornerstone Class 30. Nationally, he serves on the Airports Council International World Governing Board.
Lopano has received numerous awards including the Tampa Bay Regional Planning Council's 2022 Herman W. Goldner award for Regional Leadership and the 2019 H.L. Culbreath Jr. Profile in Leadership award from the Tampa Bay Chamber. He was named 2021 Airport Director of the Year by the Florida Department of Transportation, 2018 Large Airport Director of the Year by Airport Experience News, and the 2017 Person of Vision by Preserve Vision Florida. He was Visit Tampa Bay's 2015 Ambassador of the Year and received the 2015 Aviation Professional of the Year award from the Florida Department of Transportation. 
                
Lopano received a bachelor's degree in finance and accounting from Pace University in New York. He and his wife Janet live in South Tampa and have three grown children and six grandchildren.
HCAA Executive Team
The Executive Team leads a staff of approximately 650 full-time employees of the Hillsborough County Aviation Authority who are responsible for the daily operation, administration and maintenance of Tampa International Airport and its three general aviation airports.
HCAA Board of Directors
The Aviation Authority is governed by a five-member Board of Directors. Three members are residents of Hillsborough County appointed by the Governor of the State of Florida for four-year terms. The Mayor of the City of Tampa and a board member of the County Commissioners of Hillsborough County serve ex officio on the board. The gubernatorial appointments occur at two-year intervals, and at these times the Board reorganizes itself, electing officers for the ensuing two years.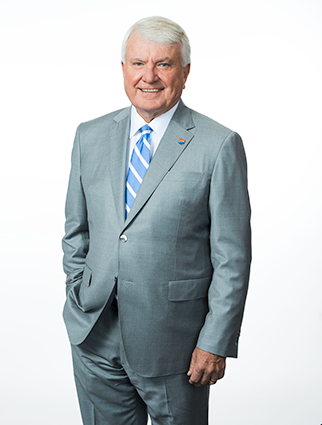 Gary W. Harrod, Chairman
Harrod Properties, Inc.
5550 W. Executive Drive, Suite 550
Tampa, FL 33609
PH: (813) 229-1500, F: (813) 221-1570
Email: GHarrod@TampaAirport.com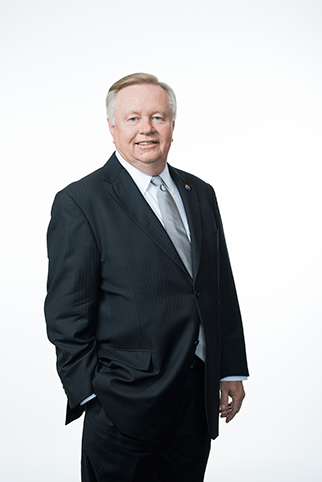 Robert I. Watkins, Vice Chairman
Robert Watkins & Company
610 S. Boulevard, Suite 100
Tampa, FL 33606
PH: (813) 254-3369, F: (813) 253-3280
Email: RWatkins@TampaAirport.com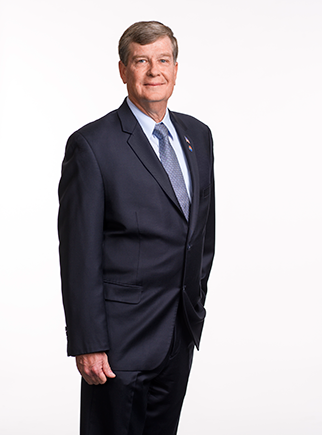 Brig. General Chip Diehl, Treasurer
4100 George J. Bean Parkway
Tampa, FL 33607
PH: (813) 546-8125
Email: CDiehl@TampaAirport.com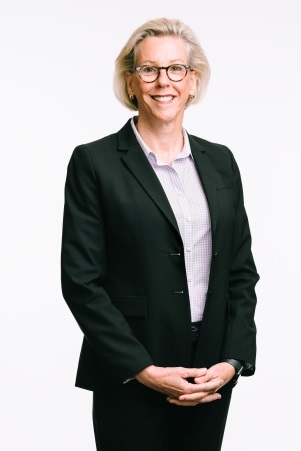 Mayor Jane Castor, Secretary
306 E. Jackson St.
Tampa, FL 33602
PH: (813) 274-8251, F: (813) 274-7050
Email: JCastor@TampaAirport.com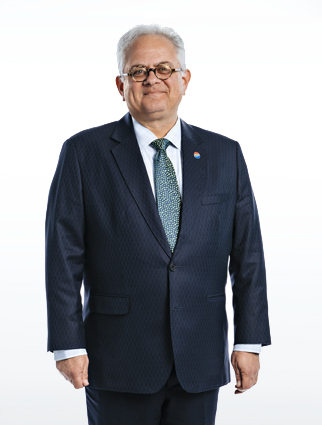 Commissioner Harry Cohen, Asst. Secretary/Asst. Treasurer
601 E. Kennedy Blvd.
Tampa, FL 33602
PH: (813) 272-5470, F: (813) 272-7046
Email: HCohen@TampaAirport.com
The Hillsborough County Aviation Authority
The Hillsborough County Aviation Authority is an independent special district of the State of Florida, established by the 1945 Florida Legislature with exclusive jurisdiction, control, supervision and management over all publicly owned airports in Hillsborough County.
The Special Act creating the Aviation Authority specifically addresses the importance of the county's airports to Florida's economic health and tourism industry, specifically stating:
"The economic validity and stability of the publicly owned or operated airports in the county is a matter of statewide importance."
and
"The policy of this state is to promote the development of commerce and tourism to secure to the people of this state the benefits of those activities conducted in the state."
Under the act, the Aviation Authority has the full prerogatives of a public corporation. A key feature in the structure of the Aviation Authority is the requirement that all Aviation Authority funds be kept separate from all other governmental units and used only for aviation purposes. The Act also gives the Aviation Authority the power to promulgate and enforce all rules and regulations required for the proper operation of its facilities.
The Authority is a self-supporting organization and generates revenues from airport users to fund operating expenses and debt service requirements. Capital projects are funded through bonds, short-term financing, passenger facility charges, federal and state grants, and internally generated funds. Although empowered to levy ad valorem property taxes, the Authority has not collected any tax funds since 1973.
You can read the entire act here:
  Aviation Authority's Enabling Act
  2014 Amendment to Enabling Act, Chapter 2012-234, Laws of Florida
  Hillsborough County Aviation Authority Code of Ethics
HB915 Compliance Report.pdf
TampaAirport.com is the official website of Tampa International Airport.