Architecture courses through Leesa Coller's veins.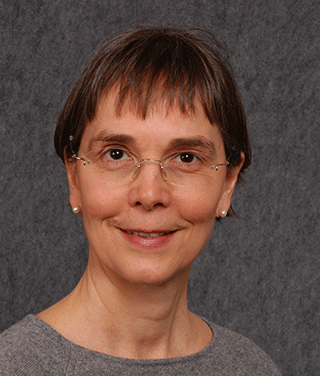 One of the lead designers in charge of Tampa International Airport's Main Terminal expansion project, Coller was born into a family of bankers and builders. Her grandfather made a name for himself as a superintendent on high-rise construction projects and her father worked with cranes and bulldozers. She grew up around heavy construction equipment, traversed open steel buildings and walked construction sites. Coller learned about scale, proportion and materials at an early age from her grandmother, who designed and made suits, coats, hats and clothes.
The decision to enter the field, she said, was an easy one, and was spurred on by her grandfather's comments about architects.
"It just kind of came naturally – in the genes," she said.
Coller and the architecture firm HOK now play an instrumental role in shaping one of the largest renovations in the airport's history. From concept to materials to location of artwork, their influence is everywhere. Coller is responsible for helping articulate a vision for a redesigned transfer level that is more open, easier to navigate, more modern and, importantly, representative of the Tampa Bay region.
She said she's excited about what the team has designed and eager to see it come to fruition. Chief among those achievements: The transformation coming to the heart of the Main Terminal.
The large square floor-to-ceiling concession spaces dominating the floor now will soon be ripped out and replaced by lower structures, giving the area an open and spacious feel. The change means travelers will be able to see from one end of the terminal to the other, making it easier to navigate and find shops and restaurants. The area will also feature a combination of lounge seating and new art pieces.
"It should be quite dynamic and very refreshing," she said. "I think opening this space up and really letting people have a sense of direction will add to the pleasure of being in Tampa."
Adding more space, and opening up space, has been a theme throughout the expansion project.
Overall, the $122.5 million project will add more than 55,000 square feet – roughly a football field – to the transfer level. This space comes in part from new outdoor terraces and pushing back the existing shuttles.
"We've been able to work with the existing structure to provide higher, more voluminous spaces where we can," Coller said. "We've kept low spaces to an absolutely minimum."
She said the team has worked hard to create a series of spaces that mesh seamlessly with the existing conditions, such as the split-face travertine and the reuse of the outdoor terraces.
Coller, a Tennessee native, studied at the five-year architectural program at the University of Tennessee at Knoxville. After working for an architectural firm for a few years, she went back to school, earning a master's degree in architecture from Columbia University in New York.
After school, she and her husband moved to St. Louis, where she took a job at HOK. She has been with the company ever since and now holds the title of Vice President and Senior Designer.
While she has designed a wide variety of projects, airports are one of her specialties.
Since the early 1990s, Coller has worked on about 20 airports, including London's Heathrow Airport T5 and the Gerald R. Ford International Airport in Grand Rapids, Mich. She's also no stranger to TPA, having examined the terminal in the past and come up with a list of recommendations for changes to the interior.
"Once you know aviation, you keep getting pulled back into it," Coller said. "You know what to be looking for. That's probably as important as anything; your antenna is up."
That's especially important when working in an existing facility, surrounded by passengers.
"That's the biggest challenge," Coller said. "The constraints are tremendous."
She said she has been delighted to work at Tampa International, saying she is impressed with the team assembled here.
"You have to be working with visionary people before you can actually do visionary work," she said. "Tampa definitely has that with the executive team and the planning and development group. They are willing to work with you and listen; we've always had good feedback and that is really important."